Most architects (and all "starchitects") are obsessed by style - how they dress, what kind of glasses they wear, what pen they use, and even how they sign their names. Given that, I find it curious that most architects don't think about designing in a "style". Each project is simply the design of a particular building, on a distinct site, for a specific client, at a certain point in history.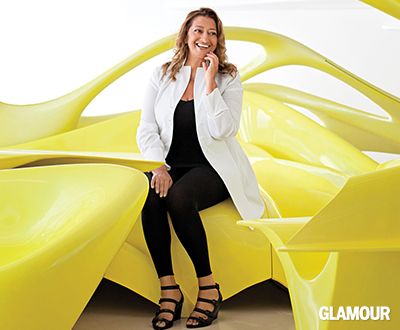 Interestingly, some architects do seem to develop a "style" and their projects are identifiable. There is both distinctiveness and consistency in their work. Zaha Hadid and her curving futuristic forms, Frank Gehry with his ribbons of shiny titanium, and Richard Meier and his late modern rationalism, are all architects that fall into this camp -
Architects with Style
. This post explores the connection between architecture and signature styles, using Richard Meier as an archetype.
Frank Gehry
Richard Meier
I first became aware of Meier's work as an architecture student. He was one of five modern architects whose work had been popularized after the publication of
Five Architects
a few years prior. I studied one of Meier's early houses, the Giovannitti Residence in Pittsburg, in one of my drawing classes. The house, like his early Smith House, is a study in the defragmentation of the modern "white box". Meier pushed and pulled at the form, arranging solids and voids, adding or removing elements to achieve visual interest on the exterior and dynamic spaces within the interior. The Meier style of architecture was developed and refined on small scale houses during these early years.
Giovannitti House 1983
Meier's firm rode out the wave of Post Modernism which crested in the late 1980s, sticking to his carefully crafted style of architecture. By the 1990s Meier had managed to secure several large and high profile commissions. His largest commission to date, the Getty Center in Los Angeles, dwarfs his early projects in terms of size and scale. The styling of it however is still recognizably Meier. The repetition of the grid in both plan and facade, the purity of the (mostly) white building elements, the large expanses of glass, and the tentacles of the building connecting with the landscape, are still present.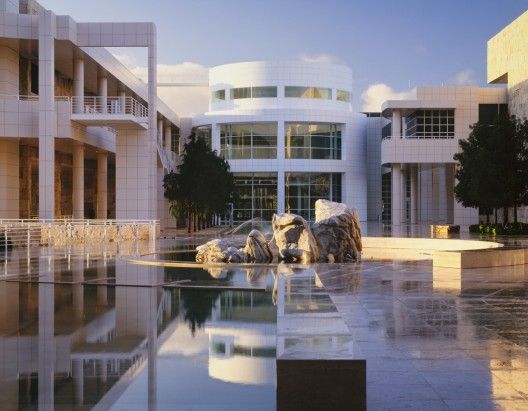 Getty Center 1997
More recently Meier has begun to introduce more formal variety into his projects. The Church Dio Padre Misericordioso, or Jubilee Church, in Rome is a wonderful example of the mature style of Meier. The form and order demonstrated in all Meier projects is still there, but Meier's style seems to be refined on so many other levels. The awareness of how light enters and moves through the church is integral to the placement and massing. The resulting effect takes worshipers, quite deliberately, to a more spiritual realm. The gentle curvature of the walls embrace as well as protect. Every space and every architectural element are well thought our and developed. The continued refinement of the Meier style is a demonstration to the malleability of modernism, a style that has often been pronounced dead.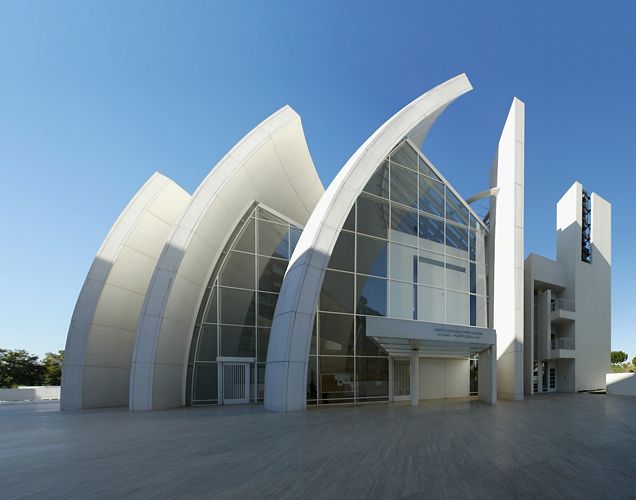 Jubilee Church 2001
Not all architects have achieved Meier's consistent connection to style. Many fine architects have never achieved this type of consistency in style, yet they still manage to produce stunning results. That will be the topic explored in our next post ...... Architects with Grace.