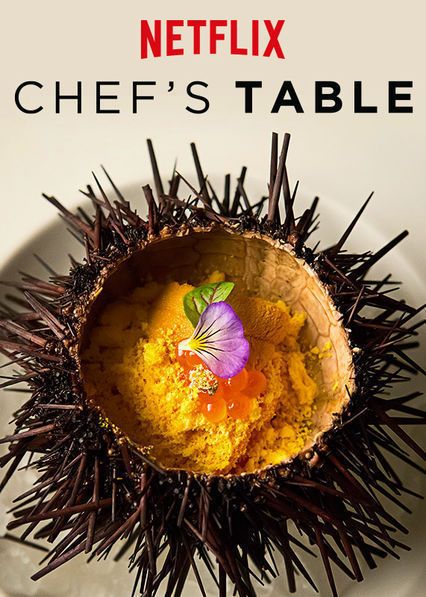 As expressed in my last two posts, Netflix's series Chef's Table, has given me much food for thought. The connections between architecture and food, and between architects and chefs are numerous. I have been taking the liberty of addressing two episodes per post. Each episode of the show features a chef - exploring his personal life, his philosophy, his approach, and his creations. My posts compare and contrast two chefs with two architects. The first post addressed the impact of couples and the emergence of sustainability. The second explored narcissism and sexism in the creative professions. This post will look at the ramifications of experimentation and the importance of regionalism in the culinary arts and in architecture.
Ben Shewry
Ben Sewry is a very likable chef who runs an inconspicuous looking restaurant in Melbourne Australia called
Attica
. His restless desire to improve his established dishes and to create new ones has resulted in constant experimentation. One of the things
Attica
is known for is "experimental Tuesdays". When diners show up for dinner on a Tuesday, they will be served something completely new and different. Usually the menu is quite successful, but not always. Some experimental dishes end up on the menu, such as the Wallaby, bunya pine, & begonia. Others are never repeated. That does not deter Sewry. Working from his refined memory palate, he strives to create satisying dishes using the proper balance of ingredients. "Sometimes creativity is a necessity", says Sewry. His experimentation is simply a means toward that end.
Jean Nouvel
The preeminent architect practicing in France today is Jean Novel. His career began under the auspices of Claude Parent, a leading avant garde architect of the time. Novel was heavily involved in the May '68 movement which protested against the ornate Beau's Arts method of architectural education. He was and is one of the great experimentalists in the profession. His words are the best descriptors: "My interest has always been in an architecture which reflects the modernity of our epoch as opposed to the rethinking of historical references. My work deals with what is happening now - our techniques and materials, what we are capable of doing today."
An interesting example of his experimental architecture is the recently completed
Philamonie de Paris
. The building sports a variety of materials with an interesting variety of textures and forms. Despite positive reviews, Novel took issue with departures from his design in the construction of the details, feeling they were often watered down or ignored in favor of expediency. His experimentation, after all, should be
allowed
to reveal itself in the project.
Philharmonie de Paris
image by Danica O. Kus
Magnus Nilsson
As a young man finishing school, Mingus Nilsson was not much different than any other. He wanted to do something exotic with his life and get away from the small town in which he was reared. After culinary school he moved to Paris to hone his craft. Things did not turn out as well as he envisioned and he decided to return to his hometown of Jarpen, Sweden. Although he gained valuable experience, it was clear that he would have to alter his French cooking style. In doing so he began to gain a new appreciation for the rugged beauty of his homeland and the ingredients it provided - a variety of seafood, herbs, and vegetables. He also refined various methods of preserving these ingredients over the long winter months. Once Nilsson embraced his region and what it offered, he began to flourish as a chef. Today guests from all over the world make the long and difficult trek to Faviken Magasinet, Nilsson's small restaurant. They leave having been satisfied by the Nordic cuisine dished out by this master chef.
Hugh Newell Jacobsen
I suspect that Hugh Newell Jacobsen, like many of his fellow Yale architecture graduates, desired to work for a prominent architect and design modern buildings. And he did begin his apprenticeship with Philip Johnson before landing in Washington DC, where he has been ever since. Over the past six decades he has designed many modern buildings, but his projects have been different than the "International Style" modern buildings designed and constructed beginning in the early twentieth century. The forms of his buildings are informed by their region. From steep pitched gable roofs and clapboards in Maine to low slung hip roofs with broad overhangs in Florida, his buildings embrace their region. At the same time, there is a vein of consistency that runs through just about all of his projects. It's a talent that few architects possess.
Duck Down Residence
Shewry and Novel use experimentation to advance their craft. Nilsson and Jacobsen embrace regionalism to enrich their work. Architects and chefs definitely have a lot in common. So do architects and writers. We'll start the new year with a Short Letter.